What does it take to run a buy-to-let investment? Click here to discover an A-Z of terms a landlord needs to be familiar with
A landlord's life is not always an easy one. On top of having to keep on top of property maintenance and ensuring a buy-to-let investment complies with a raft of housing legislation, tenants can make the most unusual of requests at the most inconvenient time of day.
Here, Paramount Properties, a North London-based firm that offers landlords a range of services, joins forces with rent guarantee specialist Assetgrove and central London estate and letting agent LDG to present an A-Z of residential property letting.
Arrears
Usually refers to rent owned by tenants.
Break clause
A break cause allows the landlord or tenant to get out of a Tenancy Agreement before the agreed official end date.
Co-buying
Buying with another person who isn't your partner, generally in order to be able to afford property you couldn't otherwise.
Dilapidations
Any damage or harm to a property. The cost to repair such damage is usually taken from the deposit held.
Eviction
You will only be entitled to bring court proceedings to evict your tenant if you have served the proper possession notice first and waited until the notice period has expired. (There are a few exceptions but these are rare).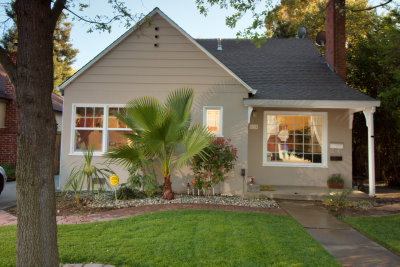 FLEA cover
Fire, Lightning, Explosion and Earthquake cover, a very basic form of insurance for unoccupied properties.
Gas Safety Regulations 1998
These regulations monitor various activities relating to the safety of installations and appliances using Natural Gas and Liquefied Petroleum Gas.
HMO (House in Multiple Occupations)
Refers to certain types of accommodation shared by several people.
Inventory
A list that describes the contents of the property and the condition before a tenant moves in. This list in referred to at the end of tenancy to ensure the property is in similar condition.
Joint tenant
This refers to property ownership. In a joint tenancy, each person owns the whole property. If one of you dies the property automatically passes to the other joint tenants, which is known legally as the right of survivorship. Not more than four people can own a property as joint tenants at any one time.
Key
Often the cause of 3am phone calls to a landlord. "I've had a night out and lost my keys."
Lodger
Someone who rents accommodation in another person's house.
Mortgage
Most banks and building societies offer buy-to-let mortgages. The rates tend to be higher than residential mortgages, which reflect risks such as tenants not paying rent and you defaulting.
National Approved Letting Scheme
The National Approved Letting Scheme, NALS, is an accreditation scheme in the United Kingdom for lettings and management agents.
Owner
The person or people whose name or names are on the property's title deeds.
Property Ombudsman
A free, fair and independent mediation service which provides sellers, buyers, landlords and tenants with a guarantee that they will receive the highest level of customer service.
(Notice to) Quit
The start of eviction proceedings.
Rent
A landlord's reward for the effort he or she has put in buying and managing a buy-to-let investment.
Subletting
An arrangement where the existing tenant lets all or part of the property to another.
Tenancy deposit scheme
A government scheme introduced in 2007 to safeguard deposits taken by landlords. There are several suppliers used by landlords and letting agents – tenants should ensure that the company used is authorised to do so.
Unoccupied
Usually defined as a property left without an occupant for more than 30 days.
Void period
A landlord's worst fear. The period of time between tenancies when the property in question is empty.
Wear and tear
Damage that naturally and inevitably occurs as a result of normal wear or ageing.
X-rated
A term used by landlords to describe the worst type of tenant.
Yesterday
The time tenants request faults in a rental property to be fixed by. It is also the time tenants claim to have settled any arrears.
Zero tolerance
Any terms and conditions laid out within the contract which indicate that in the instance of even the slightest breach on the part of the tenant, the contract will be rendered null and void and eviction proceedings will be commenced.
---
Tags:
advice on real estate asset management
,
assetgrove
,
landlord services
,
LDG
,
London estate and letting agent
,
paramount properties
,
property
,
property management advice
,
real estate
,
real estate management tips
,
rent guarantee specialist Assetgrove
,
tips on being a landlord