Why buying a new-build home could not only be better for the environment but also give you a living space designed for today's needs
Would you prefer to buy a new car or a used model? Almost without exception, consumers would opt to take home of a shiny new car with only delivery mileage on the clock.
What about a house or a flat? Hammersmith estate agent Lawsons & Daughterssays a growing number of property hunters are choosing to buy into new developments and benefit from a 10-year NHBC Buildmark warranty covering structural defects plus lower running costs.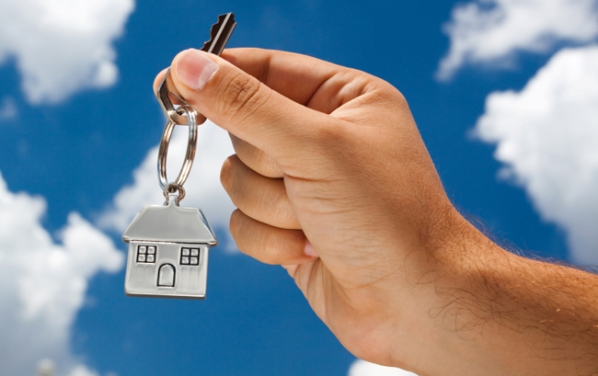 Here are 5 advantages of buying a new-build property
1 You'll be able to move in much quicker
When buying an older home, there is often a chain; you may be in one too. With so many people involved, things can get stressful and frustrating. Sometimes the owners of the house you're buying even go with another buyer to speed things up. With a brand new home, you can move in as soon as it's built. Some building companies also offer support with completing the sale of your own home.
2 New homes are less noisy than you think
Often people wrongly believe new homes have thin walls so you can hear every move the neighbours make. Peach Properties, an east London estate agent that markets a lot of new-build homes, explains that in 2003 there was an overhaul of industry standards, meaning new-build homes have to be designed so the amount of noise coming through the walls is minimised.
3 The layout of new homes is designed for modern living
Older homes often have a lot of character but they weren't designed for modern life. Many people now prefer an open plan design for living areas. New-build homes often have this layout, so there's plenty of room for cooking and entertaining in the same space. New builds usually have a cloakroom on each floor and ensuite facilities, which makes life easier for people with mobility problems.
4 You can make the house your own
When you first move into a new-build home, the walls will be blank and everything brand new so there'll be no need to paint over badly painted walls or fix shoddy DIY. From day one you can represent your personality and style in your home and treat it like a blank canvas, says estate agent Williams Lynch, which markets a lot of conversion properties in the London SE1 area. With fitted kitchens and bathrooms already taken care of, you just need to add decorations.
5 New homes are better for the environment and safer
New homes are responsible for a lower amount of carbon emissions leading to great savings on fuel bills. They are also more secure and safer than older homes. Textiles are made from fire retardant materials and there are usually smoke alarms and fire doors as standard. Some new builds will also have burglar alarms and security lighting.
And here's the best bit…
The London-only Help To Buy scheme provides buyers who have a 5% deposit with a loan of up to 40% of the value of the home, interest-free for five years.
After the five-year interest-free period ends, borrowers will be charged interest at 1.75% of the loan's value. This fee will increase every year at 1% above inflation.
With all these incentives, it makes sense to consider buying a new home. Older houses have their charms but when you will end up better off financially and find it easier to make your home your own, a new home might be a better option.
---
Tags:
10-year NHBC Buildmark warranty covers structural defects
,
advantages in buying newly built houses
,
benefits of buying new developments
,
buying new homes over existing homes
,
customizing new homes
,
designing new homes for modern living
,
DIY homes
,
east London estate agent
,
Hammersmith estate agent Lawsons & Daughters
,
incentives for buying a new home
,
London-only Help To Buy program
,
new-build homes
,
peach properties
,
property
,
property buy
,
real estate