The Council of Mortgage Lenders (CML) publishes its year-ahead outlook each December. The report for 2017 is among the most subdued from them in recent years, incorporating the shocks of Brexit and Trump along with new property-tax related rules.
"The CML's outlook is always widely read and analysed, with this latest one for 2017 being of particular interest following the turbulence of 2016," said Knightsbridge estate agent, Plaza Estates. "Their future estimates include mortgage and house sale activity too, which is something many others don't calculate."
The Numbers
Let's get straight to it then and pick out the figures for 2017 that most interest us.
After rising for the past five years, the CML is expecting the number of property transactions in the UK to fall a little in 2017 and 2018. The CML's data show there were likely 1,238,000 property transactions across the UK during 2016. They estimate this will fall to 1,170,000 in 2017 and a little further to 1,155,000 in 2018.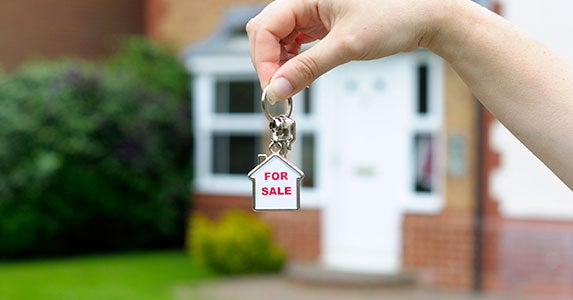 Similarly, mortgage activity is also forecast to slow. Net mortgage lending is estimated to have totalled £38 billion in 2016, but fall to £30 billion in 2017 and 2018. This is slowdown is in line with fewer expected transactions. And, while the CML doesn't make price predictions, is suggestive that it isn't anticipating any increase in average UK house prices in either year.
"While subdued, the CML's forecasts aren't pointing at catastrophe for the UK's housing market in 2017 and 2018," said Best Gapp, estate agent based in Belgravia. "The reason for the only slightly downbeat outlook, is resting firmly on the lack of properties in the UK and the fact the economy shouldn't suffer too badly from the Brexit fallout."
Property Repossessions Could Begin to Reverse Multi-Year Declines
Another interesting forecast the CML has calculated, is for the number of residential property repossessions. Years of ultra-low interest rates and forbearance by lenders has seen the number of property repossessions fall for seven consecutive years to just 7,900 in 2016. These numbers are expected to edge higher to 10,000 in 2017 and 13,000 in 2018.
The reason? Don't worry, it's not due to any expected tough economic difficulty. Instead, it's due to a statistical change following an ongoing legal case. In the CML's words: "The reason for this is a legal case that has somewhat distorted the headline figure for 2015 and 2016, meaning some possession actions were put on hold until regulatory uncertainty had been resolved."
So, although the figures could rise, the backdrop and underlying reasons surrounding repossessions is not likely to deteriorate, significantly.
Uncertainty and Caution to be the Watchwords for 2017?
Looking at the CML's figures and commentary, it certainly seems that uncertainty and caution will be on show in the UK's housing market over the next year or two. It's no real surprise though. The future is never certain, but with so many unknowns and possibilities regarding the outcome of Brexit, the next two years have even less firm details than usual, on which to base future assessments!
"Brexit has thrown a real spanner in the works for the UK's housing market, make no mistake, especially within London, house prices are significantly changing. We are always curious as to what will be next for the UK housing market." saidDenhan Guaranteed Rentspecialists. "While much of the UK's property market is domestically driven, uncertainty over jobs, a lack of properties and lots of unknowns surrounding the future of the UK's financial services industry, means that domestic market would be right to exercise caution while the Government thrashes Brexit negotiations out."
---
Tags:
Council of Mortgage Lenders (CML)
,
impact of Brexit on UK home buying
,
Knightsbridge estate agent
,
net mortgage lending will fall in 2017
,
new property-tax related rules in UK
,
number of property transactions in the UK to fall a little in 2017 and 2018
,
Plaza Estates
,
predictions on UK housing transactions for next 2 years
,
property
,
property investment
,
real estate
,
residential property repossessions trends in UK
,
UK home buying activity
,
UK housing market trends